Eyebrows really frame a person's face, and their importance cannot be overemphasized. They highlight the shape of your face, and for this very reason, women have been shaping them in the on trend ways for centuries. Beautiful, bold, thick brows are back in trend, and everyone is trying everything they can do to get theirs to look as full and natural as possible. Whether it is putting your makeup skills to test by filling in your brows using makeup, or you are going a little extreme and trying techniques like microblade for a more permanent full brow look, everyone wants thicker brows these days.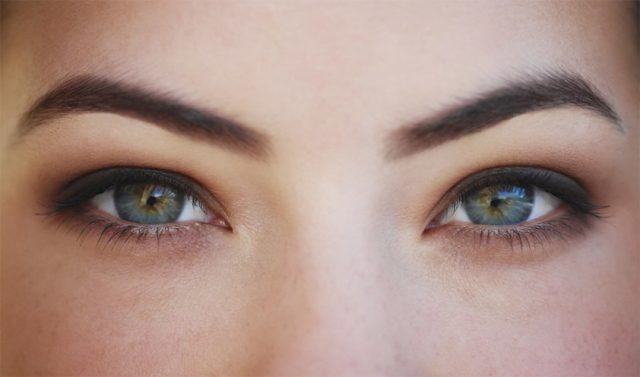 So today we will be discussing with you natural ways of growing nicer, thicker eyebrows and things you have to avoid if you want naturally fuller eyebrows.
8 Natural Ways to Grow Thicker Eyebrows
The rate of brow growth for everyone is different and may have a number of reasons behind it. Thicker brows give you the liberty to pluck, tweeze and shape them in whatever way you want them to. So here are some ways you can achieve naturally fuller eyebrows:
Castor Oil: This age old remedy is very effective when it comes to getting fuller eyebrows. Castor oil is rich in fatty acids, proteins, antioxidants, and vitamins. Since all these things are very good for hair growth, applying it nourishes the hair follicles and promotes hair growth. Just massage a few drops of this oil into the roots of your eyebrows gently, and then wipe it off after 30 minutes or so. Make sure you are not allergic to castor oil before applying it by testing it out on the back of your hand first.
Coconut Oil: Coconut is a great natural moisturizer and acts as a hair conditioner as well. It has some fatty acids that work with natural hair proteins to protect the hair from breaking, so it makes your brow hair stronger, leaving you less prone to hair loss in this region. It replenishes them with vital nutrients like vitamin E and iron. Apply it with a cotton swab in your eyebrows before sleeping, and wash it off in the morning. You can use it daily. If you cannot use it daily then at least a few times every week.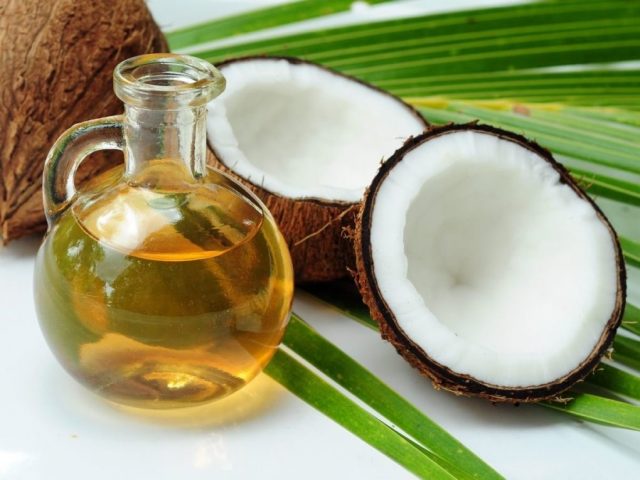 Onion Juice: This may seem like an unusual tip, but onion juice is rich in sulfur, selenium, a number of minerals and vitamins B and C. This makes it very good for hair growth. The sulfur in onion juice increases production of collagen tissues which enhances the hair growth, and it also strengthens your hair. If you are put off by the smell of onion juice, then you can just mix some lemon juice with it. You need to apply the mixture every other day for best results. All you have to do is chop up onion and put it into a blender. You will get a paste which you have to strain to get the juice. Apply with a cotton swab and keep it on for about 45-60 minutes. Wipe it off with a cotton ball dipped in diluted lemon juice.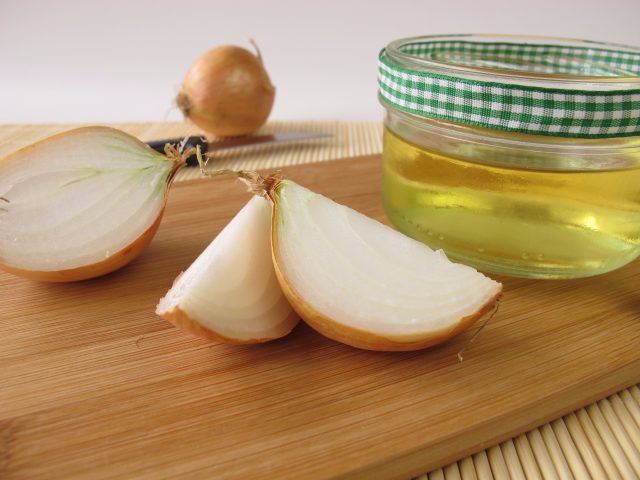 Olive Oil: Olive oil has vitamins A and E which are known for promoting hair growth. The vitamin E nourishes while vitamin A acts as a stimulant and increases production of sebum which is the body's natural oil and helps with hair growth. Just massage a few drops of olive oil in your brows with your fingertips, and wash it off with after a couple of hours. Use once a day for a few weeks, and you will see results.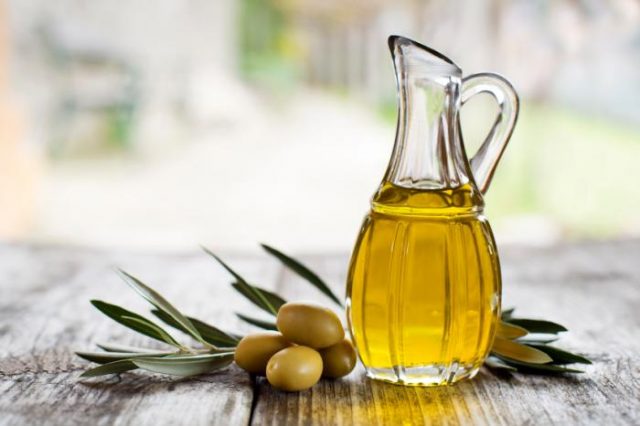 Fenugreek Seeds: Fenugreek is great to make hair look shiny and healthy. Its seeds rebuild hair follicles, so it is great for nourishing damaged hair. It has lecithin which adds shine and color to your hair, and it has growth stimulants like protein and nicotinic acid. It works well even with sensitive skin. Just soak the seeds in water overnight, then grind to get a thick paste that you can apply to your eyebrows. Wash it off after 30-45 minutes.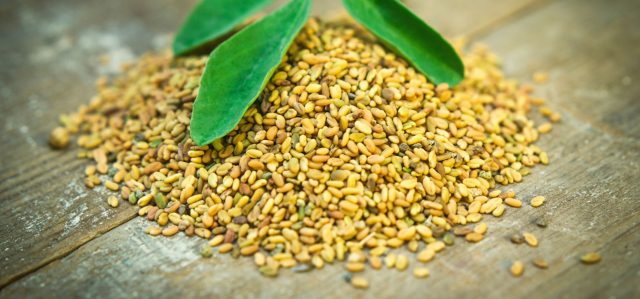 Egg Yolks: The egg is a rich in protein, and since eyebrow hair is made up of keratin protein, egg yolk can be great for eyebrow growth. It also has biotin, which is also a brow growth simulator. Just beat the yolk and apply it with a brush. Wash it off with warm water after 20 minutes, use it twice a week and you will see very fast hair growth. One thing to note is that egg yolk can clog pores and cause acne, so don't use a lot of it.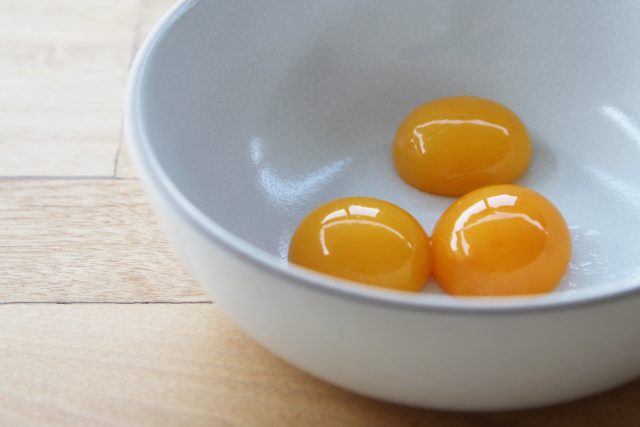 Petroleum Jelly: Petroleum jelly or Vaseline as you more commonly know is a great moisturizer and conditioner for your eyebrows. Not only does it moisturize the skin but it also locks the moisture in to make them grow fuller and thicker. Just apply it every night and rinse it off in the morning. repeat every night till you get your desired results. Since the oil content in Vaseline is high, this remedy may not be the best for people with acne prone skin.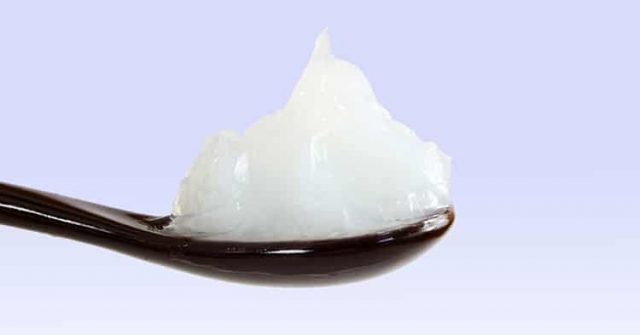 Aloe Vera: Aloe Vera has a keratin-like compound that promotes hair growth and is called Aloenin. It strengthens hair and causes it to grow back while enriching the hair with all the necessary nutrients. The gel is a non-sticky substance that can be applied a number of times every day to get the best results. The gel is not sticky at all and gets absorbed very quickly, so it is easy to use.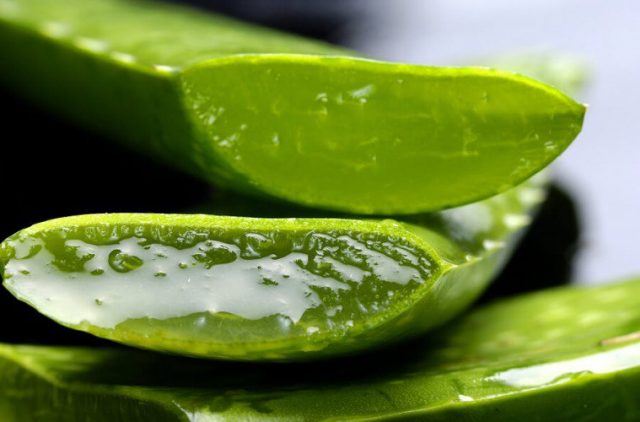 If you don't want to buy it from a store, you can just peel off the outer leaf after cutting the sides of the leaf of Aloe Vera to scoop some gel out. Massage the gel into your eyebrows. You will get voluminous eyebrows permanently.
Things You Should Avoid Doing
Some of your habits might lead to losing your eyebrow hair, and this could be anything from over plucking to using any bad product on them. Here are things you should avoid if you want thicker and fuller eyebrows:
Avoid a lot of eyebrow makeup: If you use a lot of makeup on your eyebrows, it can sometimes inhibit the hair growth. The continuous and hard stroke of pencil or brush in the brow disturbs the hair follicles, leaving you with thin, sparse eyebrows. If you still like filling in your brows then do so with a softer pencil and fill them in every single day. Strictly avoid harsh brow makeup products such as brow hair dye.
Avoid lotions and creams: Applying lotions and creams may be doing more harm than good. This is because they can clog up the hair follicles, leaving no room for your hair to breath which prevents them from growing to their full potential. Only use the ones that help the brows and strictly avoid normal body lotions and creams in the brows. Use Vaseline or serums in this area instead.
Avoid dry skin in the brow area:

Dry skin slows down the growth of hair, so you have to keep the skin in the brow region moisturized so that it is nurtured enough to grow hair. But don't use your normal face cream or moisturizer as these clog pores. Use a very light cream instead and clean it off after applying, so hair follicles don't get clogged. 

Applying a good moisturizer will not only nourish the skin to grow hair faster, but it will also strengthen the brow hair as the skin here works just like your scalp.

Avoid over plucking your brow hair: 

When you wax or pluck hair, again and again, it starts damaging the hair follicle. If you do it enough times, this damage can be permanent which means the hair will not grow back ever again. So avoid over plucking at all costs. 

If you have already done this, then stop immediately and just try natural methods discussed above to make the hair grow back naturally.